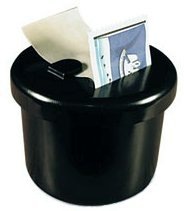 Easily Separate Backing from Postage Stamps,
Address Labels, or Stickers with this Attractive and
User Friendly Product.

FOR USE WITH
- 50 count or 100 count postage stamp rolls
- address labels or stickers up to 1" wide

The Ultimate Stamp Dispenser is proudly
made in the USA!




HOW IT WORKS
Simply pull the excess backing and the next
stamp, label, or sticker pops up for use!





$7.95 each FREE SHIPPING
Please list color choice(s) in the "Note
to Merchant" section of your order form.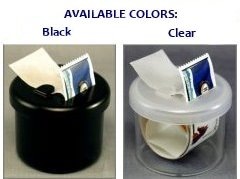 SHIPPING POLICY
Orders are shipped via US Postal Service First Class Mail with
Delivery Confirmation within 2 days of payment receipt.

RETURN / REFUND POLICY
100% money back guarantee on returns received within 30 days of
purchase. Return products must be received postage paid and in
new condition.

PRIVACY POLICY
We are committed to protecting your privacy! We will not collect any
personal information from you that you do not volunteer, and we are
the sole owner of all information collected on this site. We will provide
information about consumers to third parties only if we have the express
permission of the consumer or when necessary to process transactions.


TO PURCHASE ON EBAY
Click here to purchase this item on Ebay or to
review our customer testimonials about this product.